heARTflow Creative Inspiration Box: 
Energy Wheels Chakra Affirmation Banner 
Chakra translates to "wheel" in Sanskrit. The seven chakras are the main energy centers of the body. When all of our chakras are open, energy can run through them like wheels of free-flowing positive energy.
Join heARTflow Coach, Jina Daniels, as she guides you through the creative process of making a Chakra banner with your own personal affirmations. 
Explore characteristics of each chakra and learn how to identify when your energy wheels are out of balance and what you can do to bring your body, mind, and spirit back into harmony.
Course includes step-by-step tutorial videos and all of the materials needed to complete this project.
Upon enrollment, your Inspiration Box will be shipped directly to you.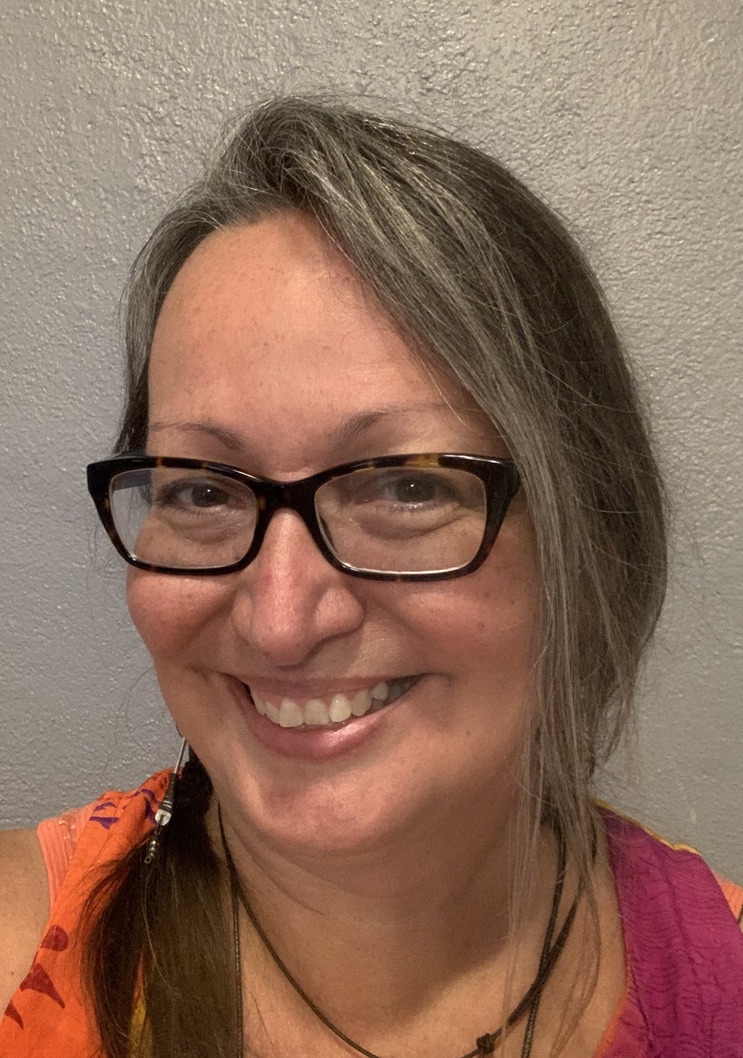 Hi, I'm Jina Daniels, your heARTflow Coach
Are you ready to discover your true calling, align with your divine purpose, get into the FLOW and intentionally live the life of your dreams, letting your creative heART lead the way?
Developing a personal creative "practice" was the first step in discovering my true purpose and being open to every possibility I could imagine. By adding daily coherence techniques, I've learned to align with my heart's intuitive guidance and shed what no longer serves my highest vision of the life I am intentionally creating.   
I've developed a process that combines HEART with ART to shift into a coherent state of FLOW and I'd love to share this proven process of self discovery and personal transformation with you!
With over 15 years experience as a coach & business consultant, I have helped hundreds of individuals & entrepreneurs achieve their goals and up-level their game.
To learn more about my creative journey visit www.heARTflowCreative.com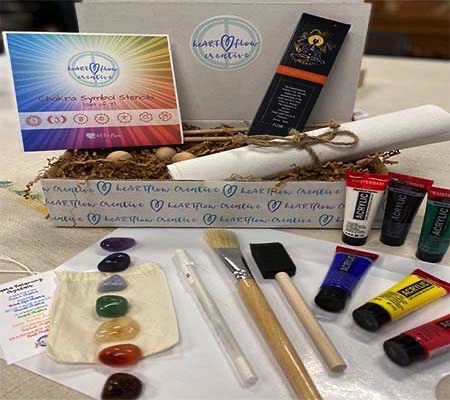 --SOLD OUT--
Single Inspiration Box
Options:


1) Single Inspiration Box $55
Here's what's included:
Blank canvas banner (approx. 10 in. x 44 in.)
Chakras Stencils (set of 7)
Acrylic Paint (primary colors)
Brushes
Paper Palette
Gel Pen
Wooden dowels & twine (for hanging)
Plus, these Sacred Affirmations Bonus items:
7-Crystal Chakra Balancing Kit
Chakra Stick Incense
2) Make a banner for you AND a friend! $75
Includes all of the above plus an extra canvas banner + set of wooden dowels & twine (for hanging).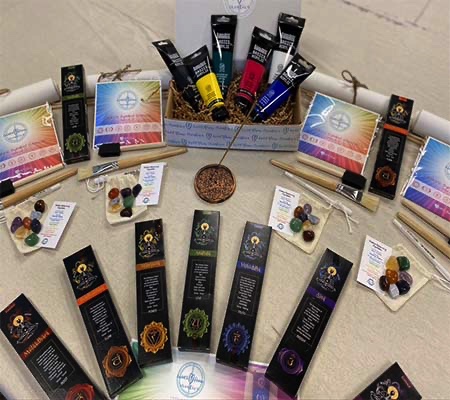 --SOLD OUT--
Inspiration Party Box
(multi-pack) Options:


Host your own Paint Party!
Everything you need for you and your guests to make a Chakra-themed affirmation banner.


Receive this Chakra Host(ess) Bonus when you purchase an
Inspiration Party Box (multi-pack):
Full size paint tubes to share
Set of 7-Chakra Stick Incense & burner
For you and each guest, you'll receive:
Blank canvas banner
7-Chakra Stencil Set
Brushes
Paper Palette
Gel Pen
Wooden dowels & twine (for hanging)
Plus these Sacred Affirmations Bonus items:
7-crystal Chakra balancing kit
Chakra Stick Incense
3) Party Box for 3 $165
(you +2 guests)
4) Party Box for 4 $210
(you + 3 guests)
5) Party Box for 5 $250
(you + 4 guests)